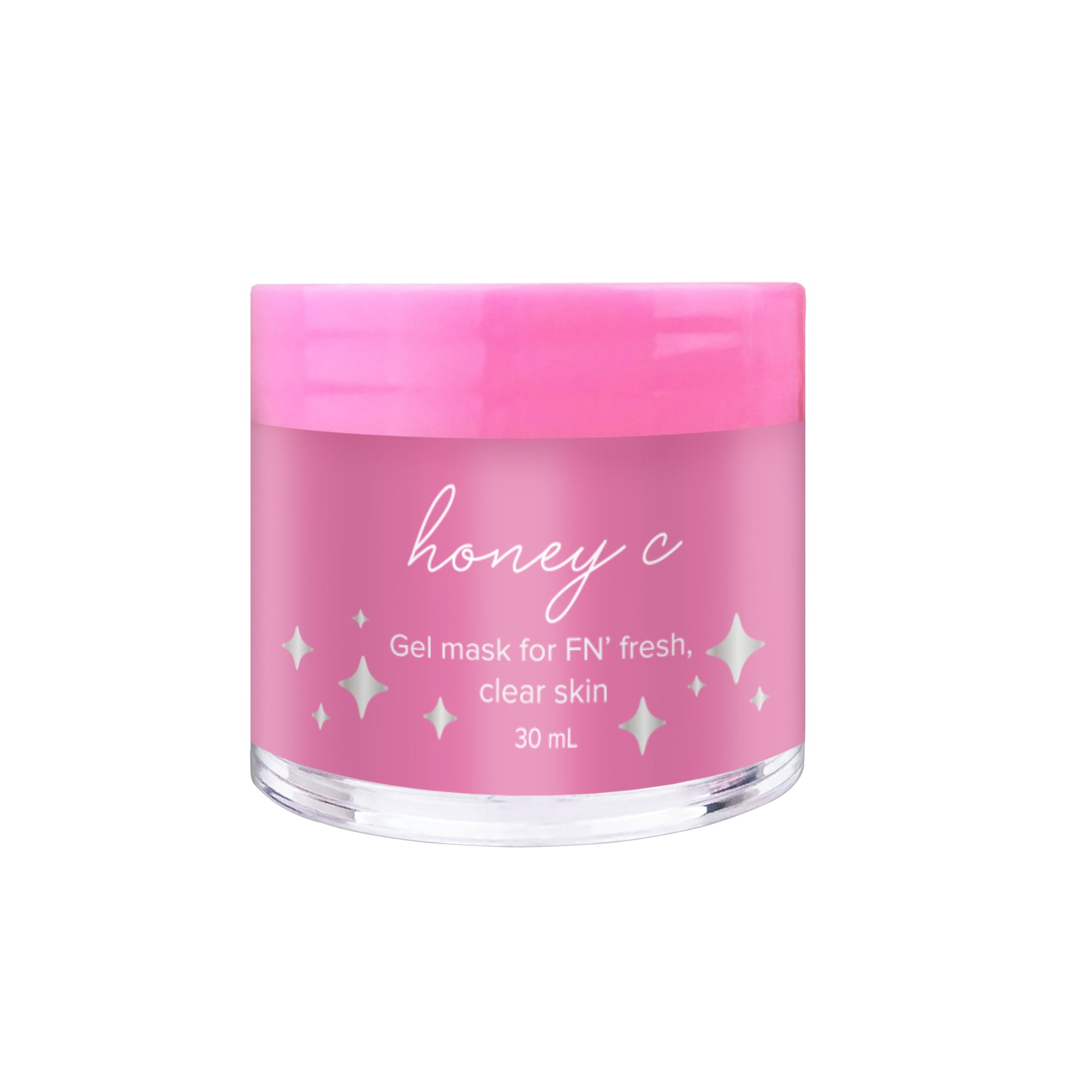 Oh yes Honey! Gorgeous, glowing skin never looked so FN' sweet. This curcumin-packed, vitamin-rich, soothing gel mask helps clear and calm skin with its natural anti-inflammatory and antimicrobial properties, all while giving your face that youthful, healthy glow.
SUGGESTED USE: Apply on clean skin. Keep on for 5 min. Rinse off with warm water.
INGREDIENTS: Alo Gel, Wild Flower Honey Raw, DMAE, Curcumin, EGCG, Vitamin E, Xanthan Gum
Do not use if allergic to alovera, honey, or pollen.
SIZE: 30mL