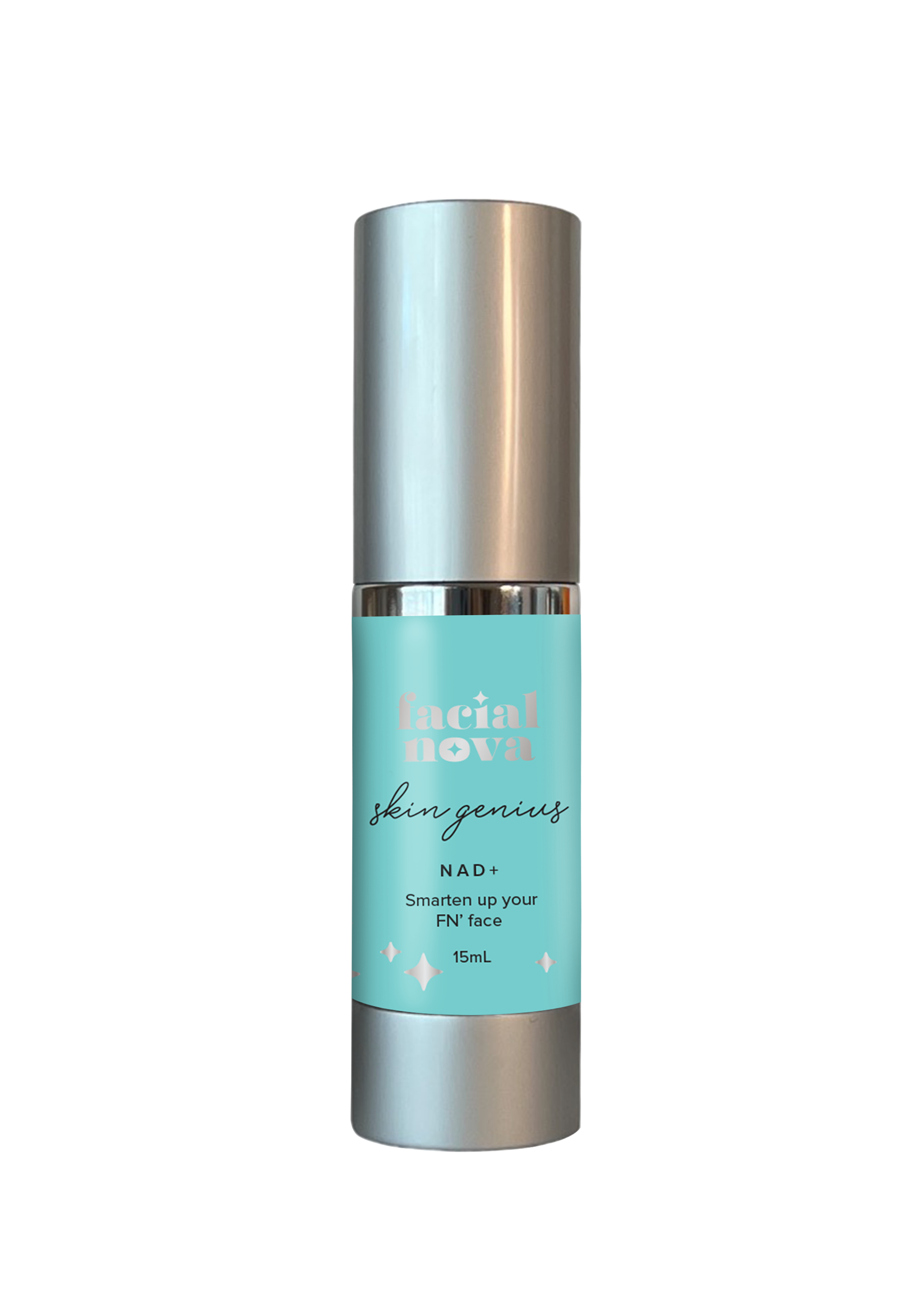 SKIN GENIUS NAD+ FACIAL SERUM
Smarten up your FN' skin with our revolutionary NAD+ face serum. This brilliant hydrating formula helps enhance cognitive capabilities all at the same time! 
TO APPLY: Gently massage into clean skin. Add as much as necessary to coat face.
INGREDIENTS: NAD+, Hyaluronic Acid, DMI, Highly Purified Water, Vegetable Glycerin, Hexapeptide 8, GHK-Copper Peptide, Palmitoyl Pentapeptide-4, Hexapeptide-9, DMAE, Resveratrol, Leucidal
Consult a doctor if pregnant, nursing, or taking medications before using. For external use only.
SKIN GENIUS NAD+ FACIAL SERUM