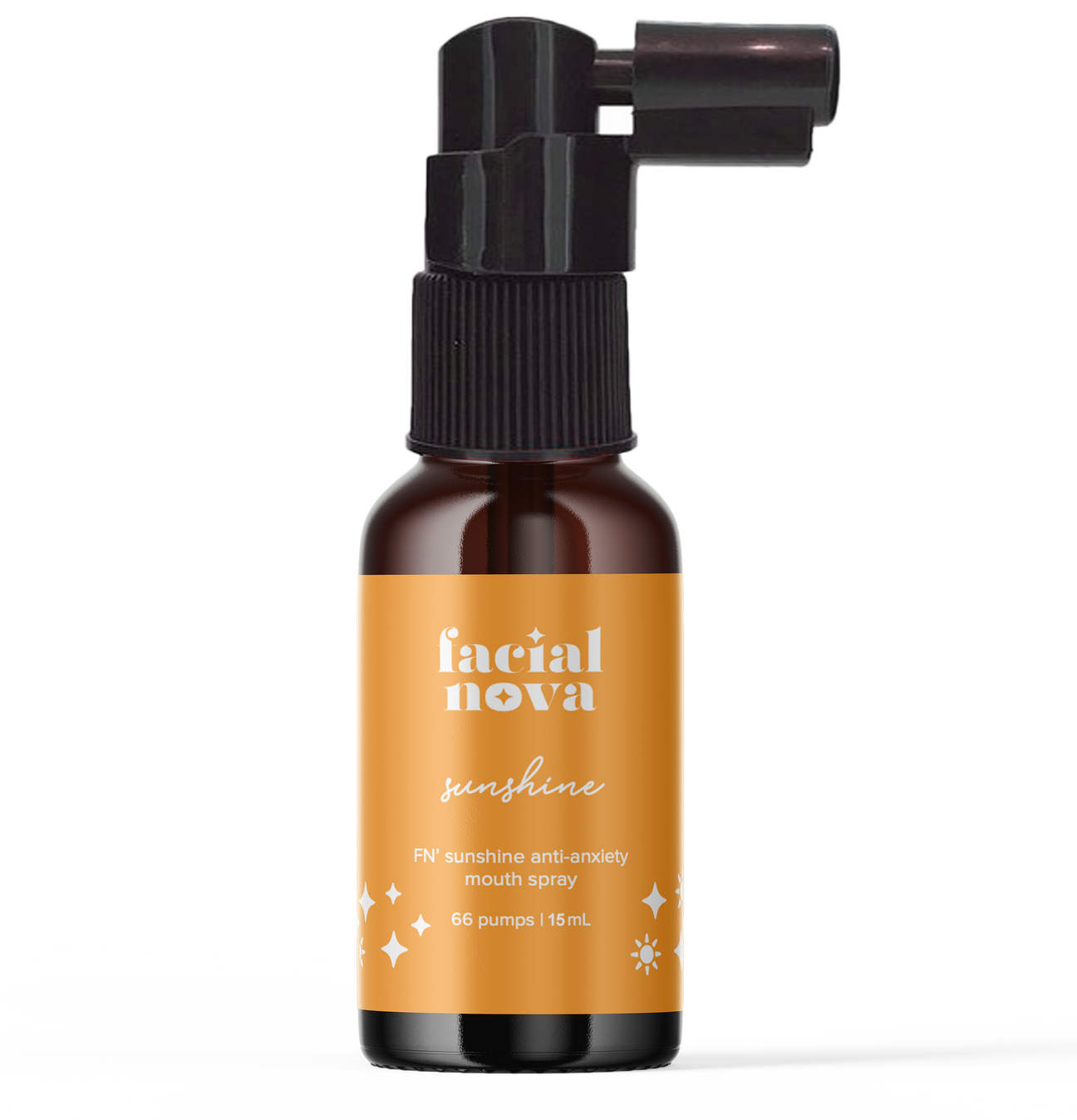 SUNSHINE ANTI-ANXIETY SPRAY
Rain or shine, the FN' sun will come out! 
We're going to get a little deep, so let's take an inhale and exhale. Here we go- SUNSHINE anti-anxiety mouth spray was formulated to help restore brain function and repair damage caused by stress, depression, addiction, alcoholism, and conditions that deplete the brain of neurotransmitters. Basically, Sunshine is designed to help repair and help you feel calmer …..
SUGGESTED USE: Take 8 sprays, at any time of day, with or without food. Consult your healthcare professional prior to use if you have or suspect a medical condition, are taking prescription drugs, or are pregnant, or lactating.
*Not intended to diagnose, or to treat, prevent or cure diseases
INGREDIENTS: CoQ10, Green Tea Extract, Quercetin, VitaminB1, VitaminB6, VitaminB7, VitaminB12, VitaminC, VitaminD3, Zinc Glycinate
SUNSHINE ANTI-ANXIETY SPRAY