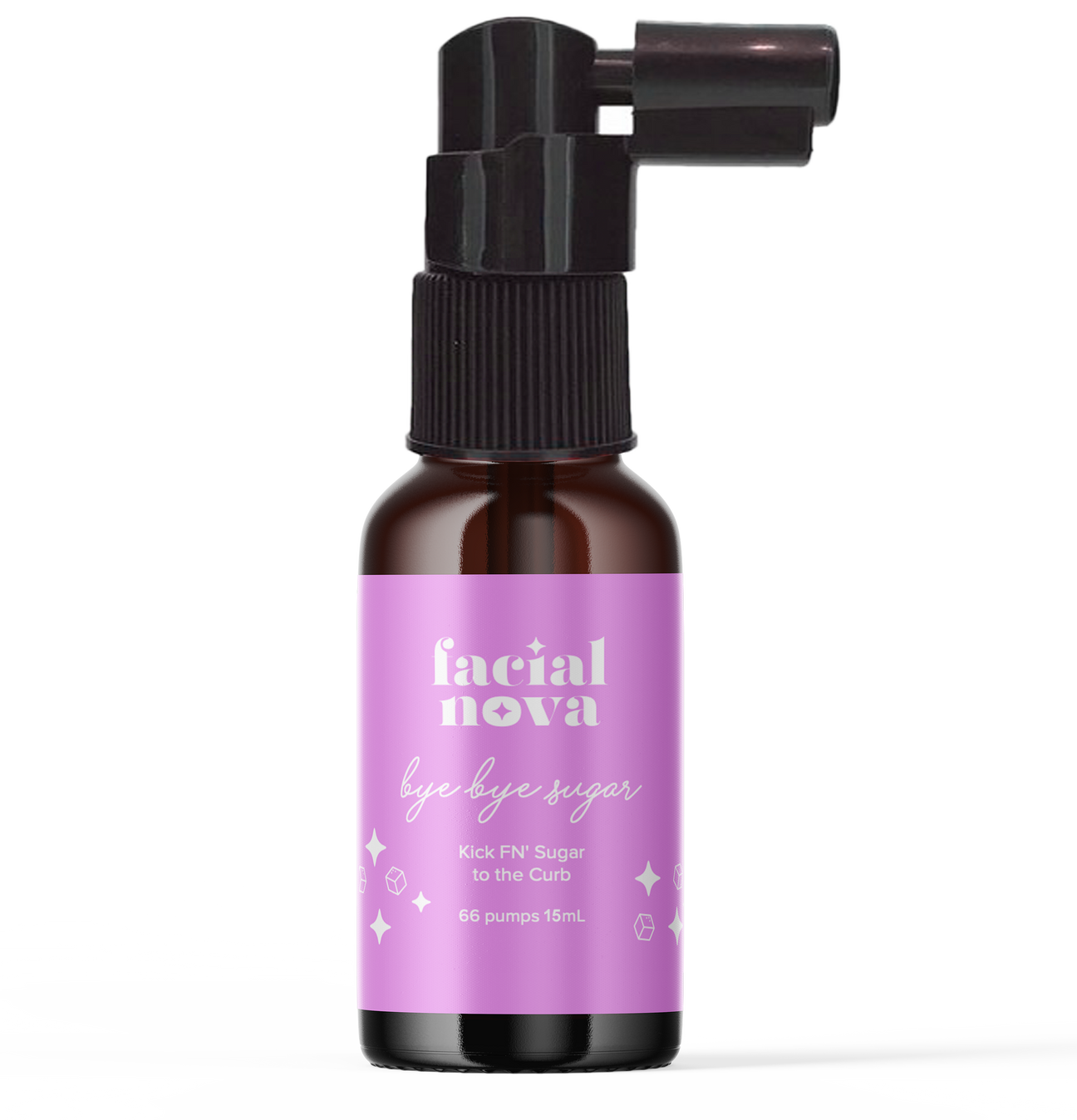 BYE BYE SUGAR CURBING SPRAY
Must. Resist. Temptation.
Kick that FN' sugar craving to the curb! We know... we know... (heavy sign), sugar is SO good, but sadly not very good for the skin, gut, and overall health. So we formulated this secret weapon to help you maintain your willpower against those annoyingly addictive sweet treats. That pesky little sour patch kid ain't got nothin' on you, Boo. 
SUGGESTED USE: To temporarily block a sugar craving by making sweet foods less appealing, take 2 sprays no more than two times daily. Ages 14 and up. Consult your healthcare professional prior to use if pregnant, nursing, taking any medications, or if you have a medical condition before using.
*Not intended to diagnose, or to treat, prevent or cure diseases
INGREDIENTS: Gymnema, Berberine, Alpha-Lipoic Acid
BYE BYE SUGAR CURBING SPRAY