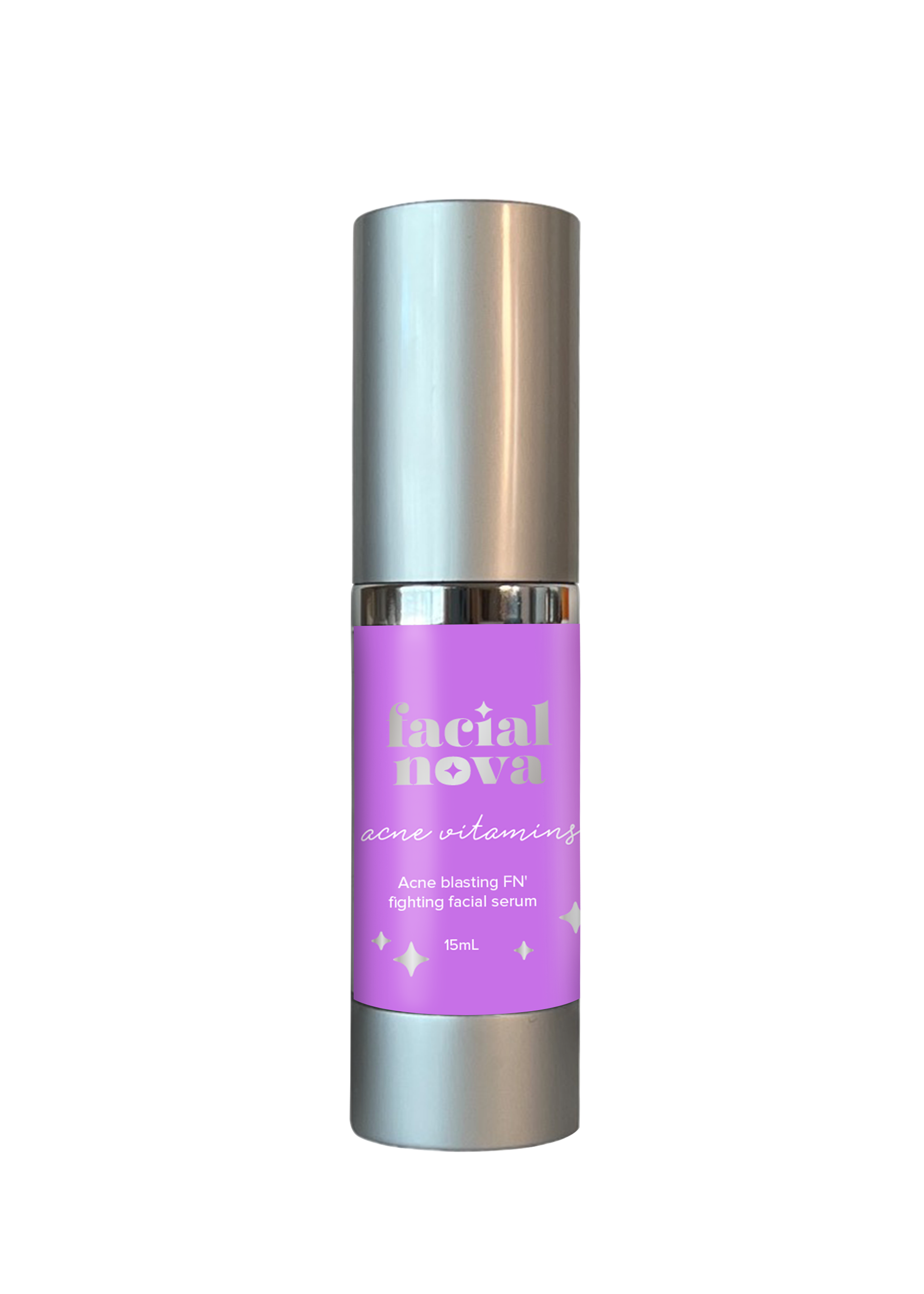 ACNE VITAMINS FACIAL SERUM
Acne blasting facial serum fortified with nourishing vitamins to fight FN' acne-causing factors. Feeding your skin the proper nutrition can help lead to a healthier derm environment, making it the optimum setting for clearer skin to flourish. 
TO APPLY: Gently massage into clean skin. Add as much as necessary to coat face. Apply daily.
INGREDIENTS: Vitamin A, Vitamin C, Vitamin E, Hyaluronic Acid, KPV, NAC, Quercetin, Leucidal
Consult a doctor if pregnant, or nursing before using.
ACNE VITAMINS FACIAL SERUM