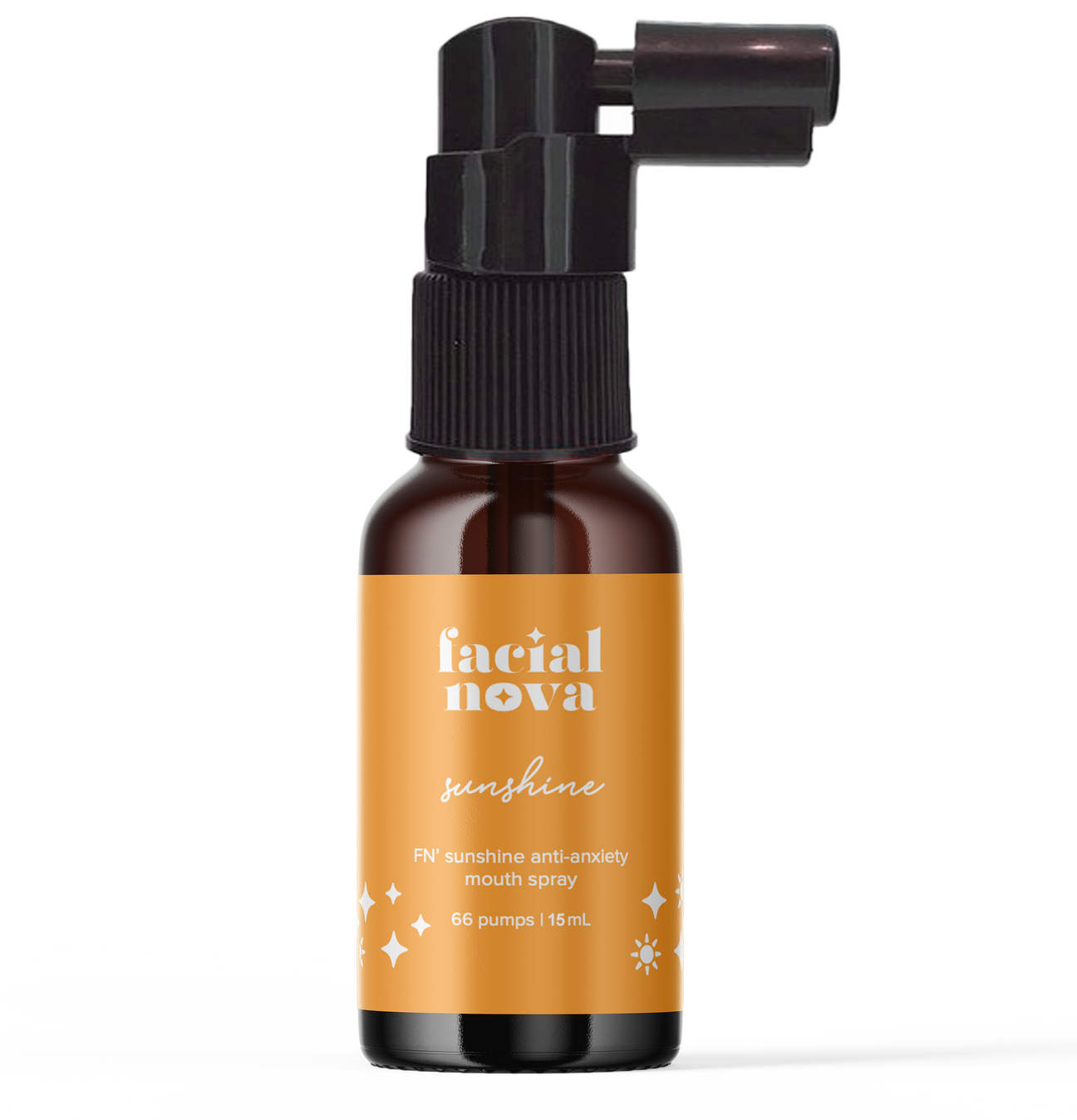 SUNSHINE POSITIVE MOOD ENHANCER (back in stock 10/23!)
Come rain or shine, buckle up because the freaking sun is about to make its grand entrance! 

Alright, folks, get ready to dive in because we're about to take a deep breath and let it all out. Here we go! Introducing SUNSHINE positive mood enhancer mouth spray, the ultimate brain-boosting elixir designed to kick stress, depression, and those brain-draining conditions to the curb. It's time to restore your mental mojo and break free from the shackles of negativity!

Get ready for a mouthful of goodness, because here are the magical ingredients that make up this bad boy:
Alpha GPC, CoQ10, Curcumin, EGCG, Quercetin, VitaminB1, VitaminB6, VitaminB7, VitaminB8, VitaminB12, Zinc Sulfate. Talk about a powerhouse blend!
So, say goodbye to those gloomy clouds hanging over your head and say hello to a sunnier state of mind. SUNSHINE is here to repair, restore, and help you feel calmer, happier, and ready to conquer the world! 
SUGGESTED USE: Take 4 sprays, at any time of day, with or without food. Consult your healthcare professional prior to use if you have or suspect a medical condition, are taking prescription drugs, or are pregnant, or lactating.
*Not intended to diagnose, or to treat, prevent or cure diseases. 
SUNSHINE POSITIVE MOOD ENHANCER (back in stock 10/23!)