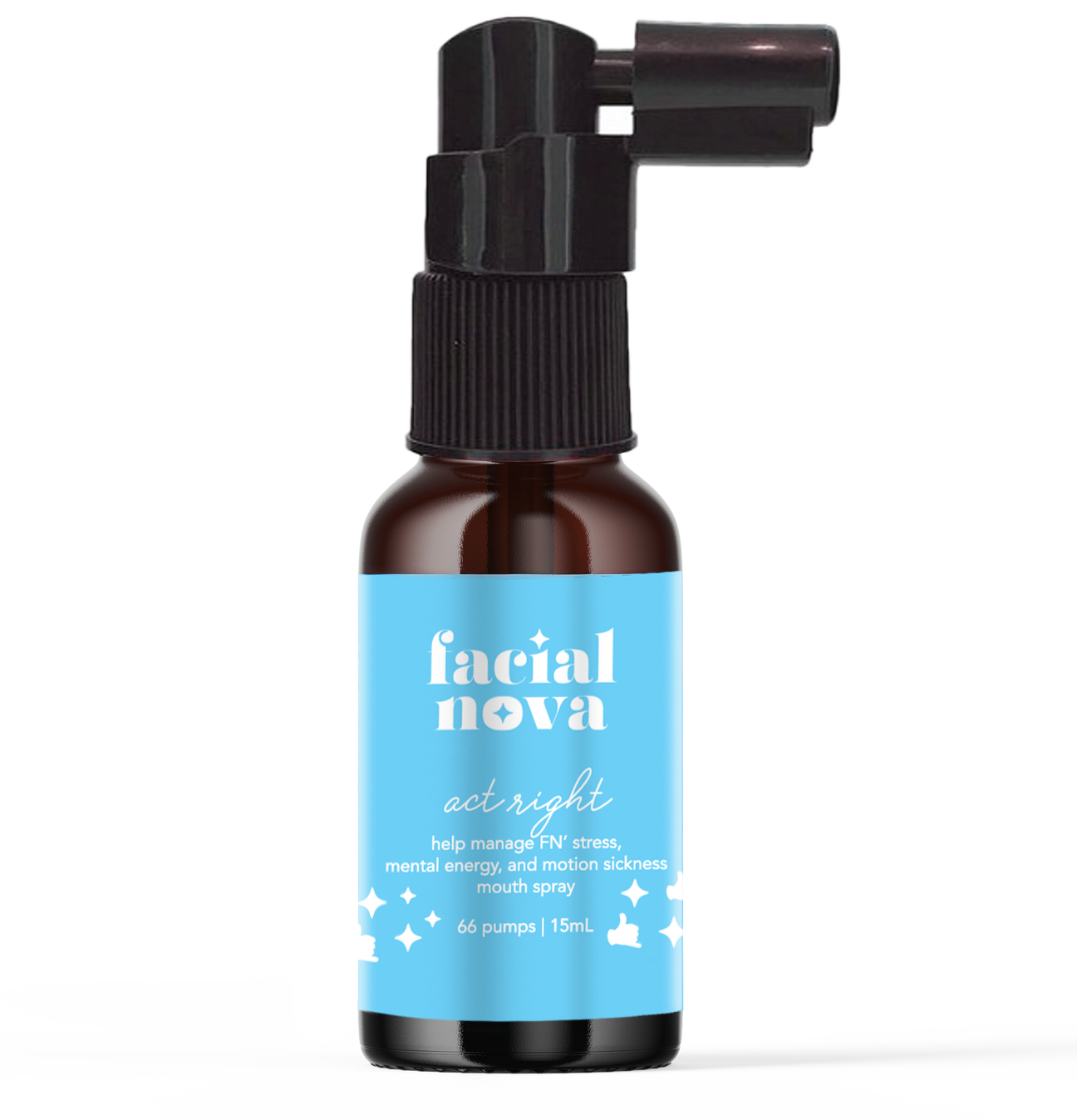 Help manage FN' stress, mental energy, and motion sickness with no known side effects. Think less medication, more vitality! 
Made of natural ingredients, proven effective in reducing anxiety and stress symptoms, and non-addictive. 
SUGGESTED USE: Take 4 sprays, at any time of day, with or without food. For help with motion sickness use 10 mins before travel. Ages 14 and up. Consult your healthcare professional before use if you have or suspect a medical condition, are taking prescription drugs, pregnant, or lactating. 
INGREDIENTS: Curcumin, N-Acetylcysteine, VitaminB1
*Not intended to diagnose, or to treat, prevent or cure diseases