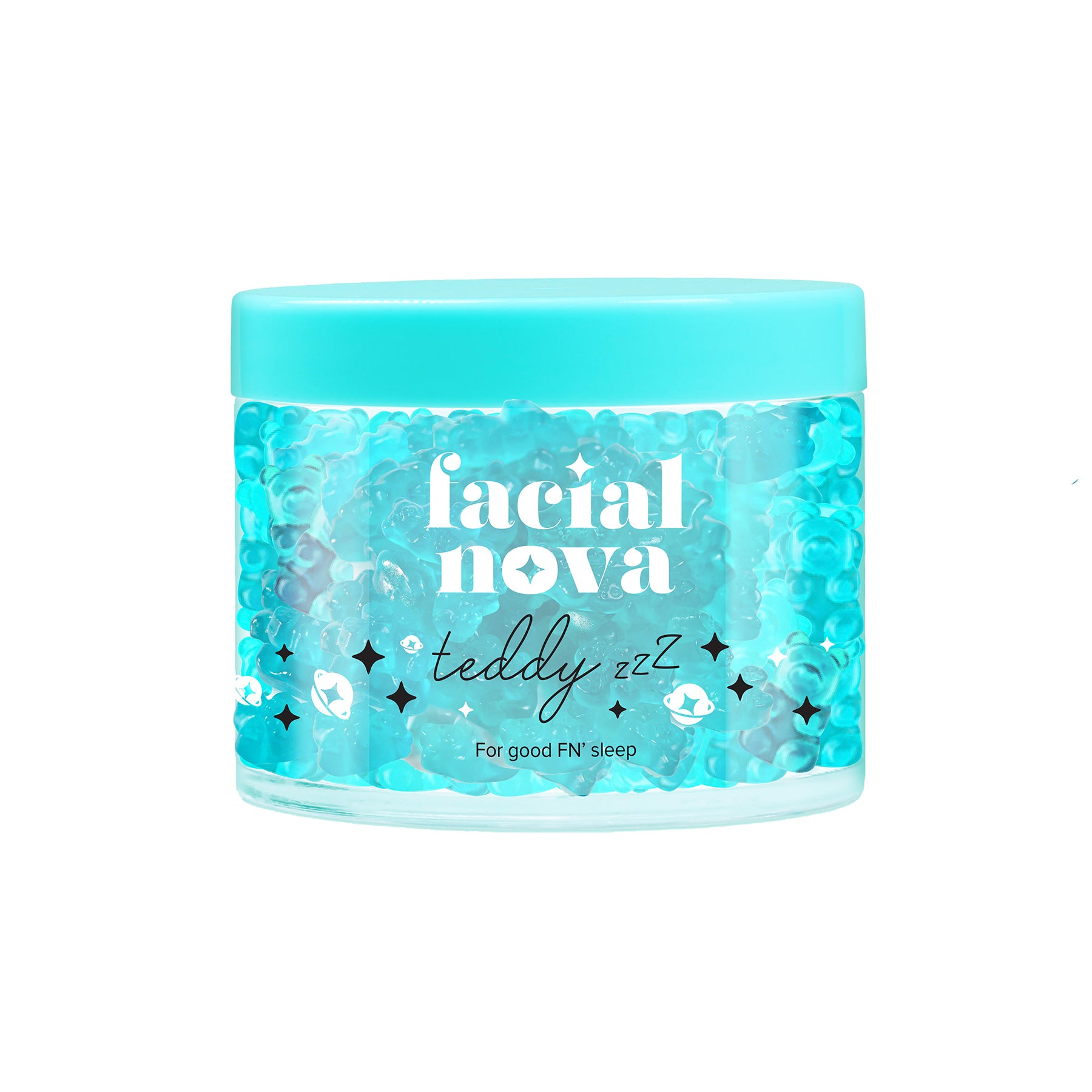 Bedtime bears for good F-ing sleep! These Teddies are formulated to not only help you improve your Zzz's, but they are packed with skin hydrating ingredients for beauty sleep fit for the main character in a fairytale - that's YOU!
Wake up refreshed and without the help of true love's kiss. After all, you are your own princess or prince charming. 
 SUGGESTED USE: Keep bears in a cool, dry place and out of sunlight. Ages 14+, take up to 2 gummies per day. Take 30 minutes before bed.
Ingredients: Melatonin 420mcg, Gaba 15mg, Omega-3 300mcg
Other ingredients: Citric Acid, Gelatin, Glucose Sugar Beet Syrup, Fruit Pectin, Carnauba Leaf Wax, Colors from Fruits and Vegetables, Canola Vegetable Oil, and Coconut Vegetable Oil
Do not exceed the recommended dose. Chew thoroughly before swallowing. These gummies may cause drowsiness. Do not drive, operate machinery, or consume alcohol while using.